I know that booking a photography session can be a bit daunting! I want to reassure you that from booking, where I send you out all the important information and find out more about your wishes for the session, and your pet's personality, through to our viewing session, I'm here to make this a positive experience for you, and your pet.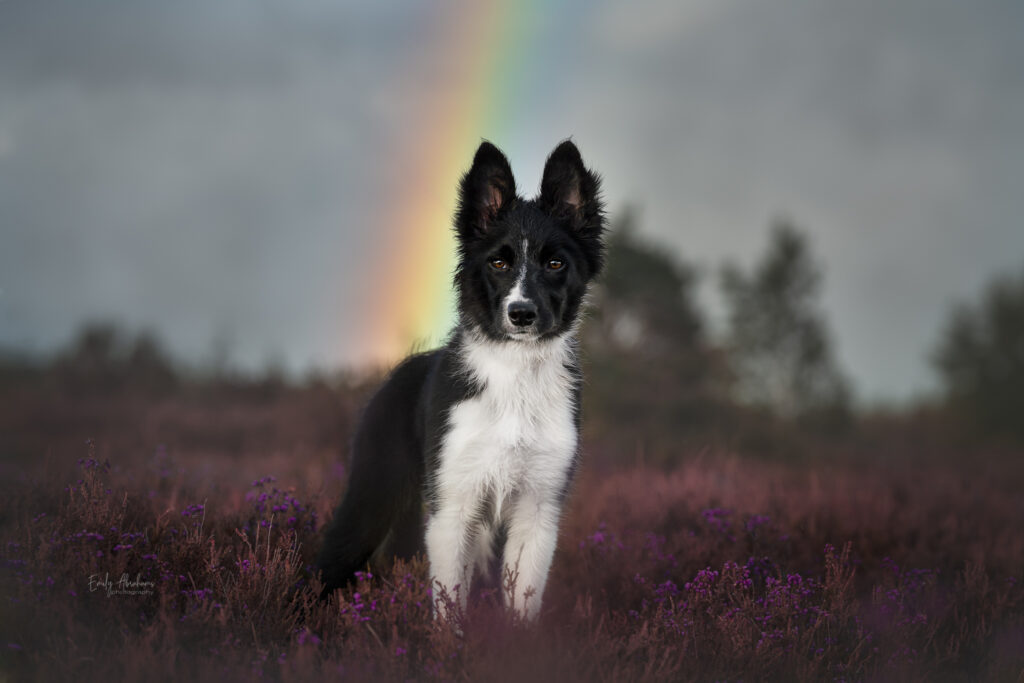 Why book a portrait session?
Simply, we don't get enough time with our animals. And we certainly don't capture enough beautiful images of them. From puppyhood – which is over in the blink of an eye, they grow up so fast, and before we know it they're seniors with grey muzzles and wise eyes.
 There is nothing that compares to a beautiful photograph, with perfect light, a story, an emotion, a reflection of your furry companion, hung proudly on your wall or displayed in an album. You will never regret having these images. You will (as I do with my old boy) regret not having enough of them. I would give anything to go back a few years to spend a couple of hours with him and my camera, and be able to have those images printed out and displayed all over my walls.
I love what I do. I love dogs and animals, and I love the process of creating, of being inspired and inspiring.
I pour my heart and soul into capturing and creating a series of images that reflects your pet's unique personalities, with a little bit of magic. 
I am an avid dog-trainer and dog-lover, and your pet's wellbeing is at the forefront of my mind, as well as giving me some tips and tricks for working with even the most unique personalities! As a former primary school teacher, I will (hopefully!) be able to set you at ease, for a relaxed and enjoyable photography experience.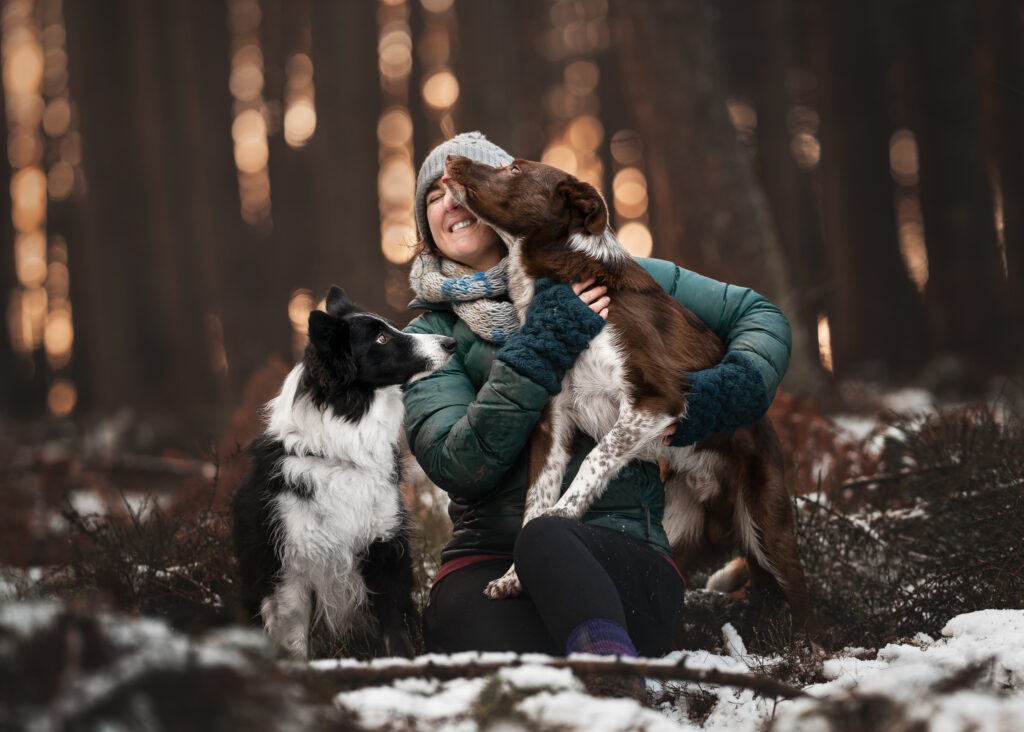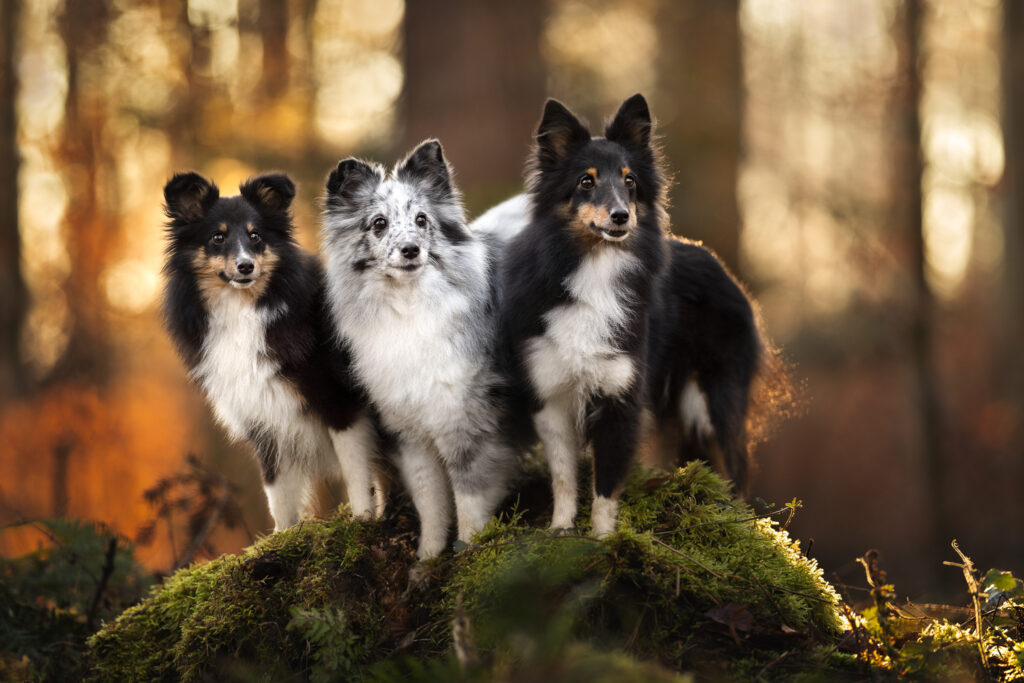 Send through an inquiry, via the contact form below or the messenger box. I'll reply with the artwork guide and ask you for a bit more information about what you're looking for in a session.
We'll chat back and forth, find a suitable date and location – I have plenty of options near Middleton-in-Teesdale, otherwise I am happy to travel if you have somewhere in mind. I'll also find out about what kinds of images you want, and anything I should know about your pet/s.
Once we've agreed on all the details, we'll book the date! There is £250 retainer to secure your date and begin the process,  of which £150 can be used toward any artwork you choose to invest in.
A few days before the session, I'll get in touch to confirm everything. As a natural light, outdoors photographer, the weather can influence whether we shoot or not, as I want the most flattering light for your portraits! I'll keep in contact if anything changes.
We'll meet at the location, let your pet have a moment to settle in and get used to me and my camera, and then we'll go for a wander. My priority is not only to capture a wide variety of images for you, but for you and your pet to be happy and relaxed. I've worked with numerous dogs with different personalities, needs and levels of training, and have tricks and methods to help them look their best.
If your dog can't go off-leash, please don't worry! I can easily remove leashes once I'm editing.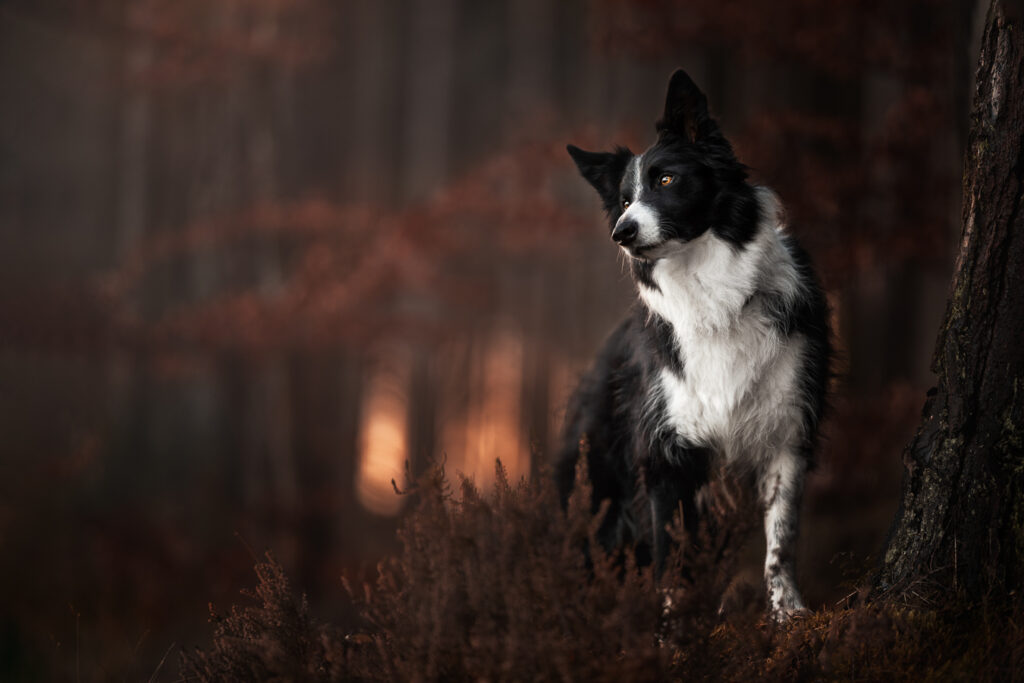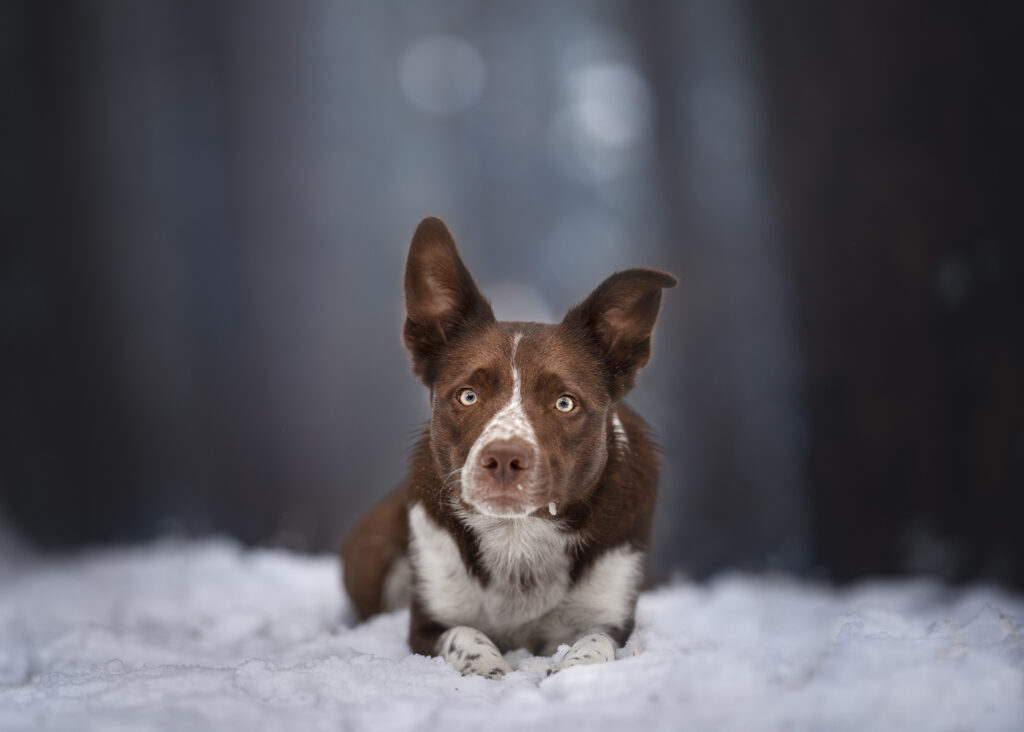 After the session, I will head home and get to work on the session, individually retouching the images in my signature style. When I am nearly finished, I will reach out to you to book a viewing session for us to go through the images together. It's up to you whether you'd like any, however most clients tend to invest between £500-£1000 on images and wall art.
At the viewing session, we'll go through the images, you can have a look at the different kinds of wall art I offer, sourced from an incredible photographers-only printer, we can even mock-up images as they would appear on your walls, if we aren't doing the session in your home.
When you've made your choices, I'll head home and put the order through, and before you know it, your images or wall art will be delivered.
And that's all there is to it!
There is nothing more special than opening up your artwork for the first time and seeing your pet, surrounded by rich colours, in incredible detail, ready to be hung on the wall or shown to friends and family. 
I know, because I've felt it. Seeing my samples for the first time left me speechless. Having my dogs up on my wall is something I will cherish, long after they're gone (although I hope they're with me for a long, long time before then). It is something I will never tire of – seeing them there, a reminder of our connection, the memories we made, the bond we share. 
I work with one of the best print labs in the UK, who create artwork only for professional photographers. I have hand chosen the products to give you variety in your choices, but also in finding pieces which suit the style and aesthetic of these photographs.
 During your viewing session we can discuss things like the frame colours, size, finish and so on. You will be able to handle each of the samples, to really get a feel for them. But in the meantime, please view the videos below to see some of the wall art options.
Request a pricing guide, book a session, or ask a question – I would be more than happy to answer any queries, or set up a consultation call to discuss the process with you.
(Visited 839 times, 1 visits today)