They're more than pets, they're family.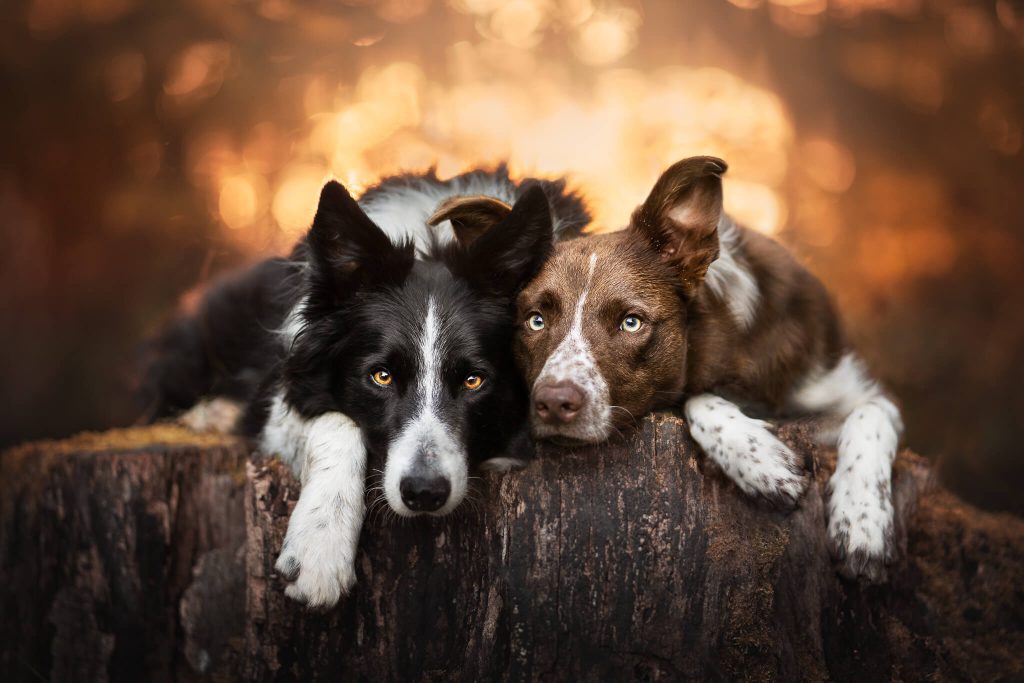 Get in touch, let's talk!
A paw-fect photo experience for you & your pet
Fall in love with your photos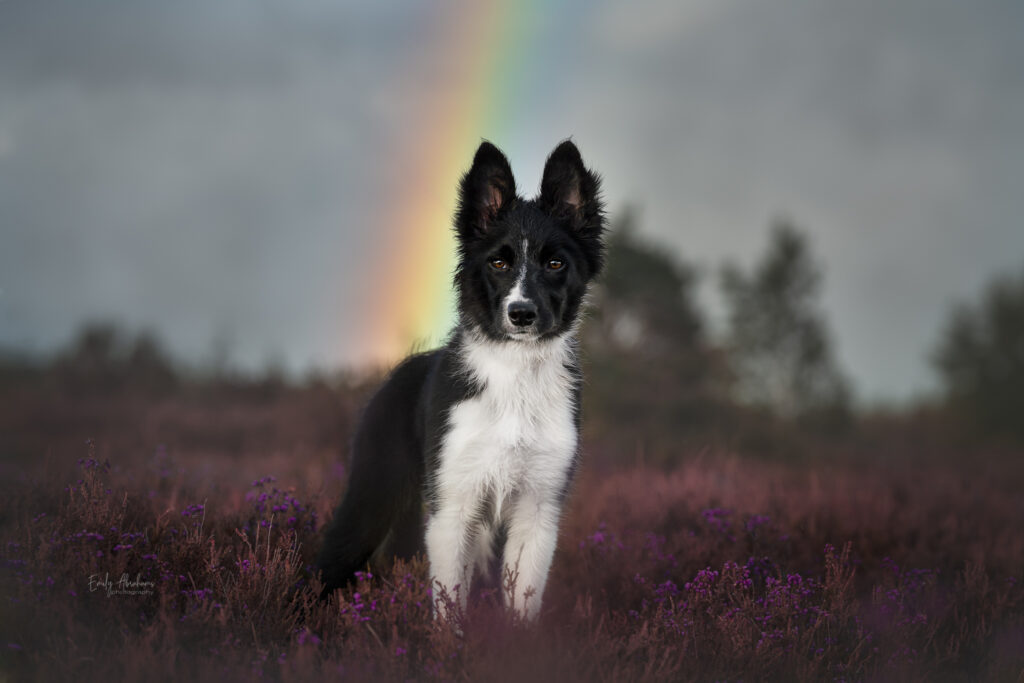 Why book a portrait session?
Simply, we don't get enough time with our animals. And we certainly don't capture enough beautiful images of them. From puppyhood – which is over in the blink of an eye, they grow up so fast, and before we know it they're seniors with grey muzzles and wise eyes.
 You will never regret having these images. You will (as I do with my old boy) regret not having enough of them. I would give anything to go back a few years to spend a couple of hours with him and my camera, and be able to have those images printed out and displayed all over my walls.
Beautiful photos are one thing in our lives that will only increase in value as time goes on. We can't say the same for cars, computers, shoes, or even jewellery, and yet most of us are willing to invest a lot of money in these things, only to replace them after a few years!
Your memories of your pet are irreplaceable. 
I love what I do. I love dogs and animals, and I love the process of creating, of being inspired and inspiring.
I pour my heart and soul into capturing and creating a series of images that reflects your pet's unique personalities, with a little bit of magic. 
I am an avid dog-trainer and dog-lover, and your pet's wellbeing is at the forefront of my mind, as well as giving me some tips and tricks for working with even the most unique personalities! As a former primary school teacher, I will (hopefully!) be able to set you at ease, for a relaxed and enjoyable photography experience.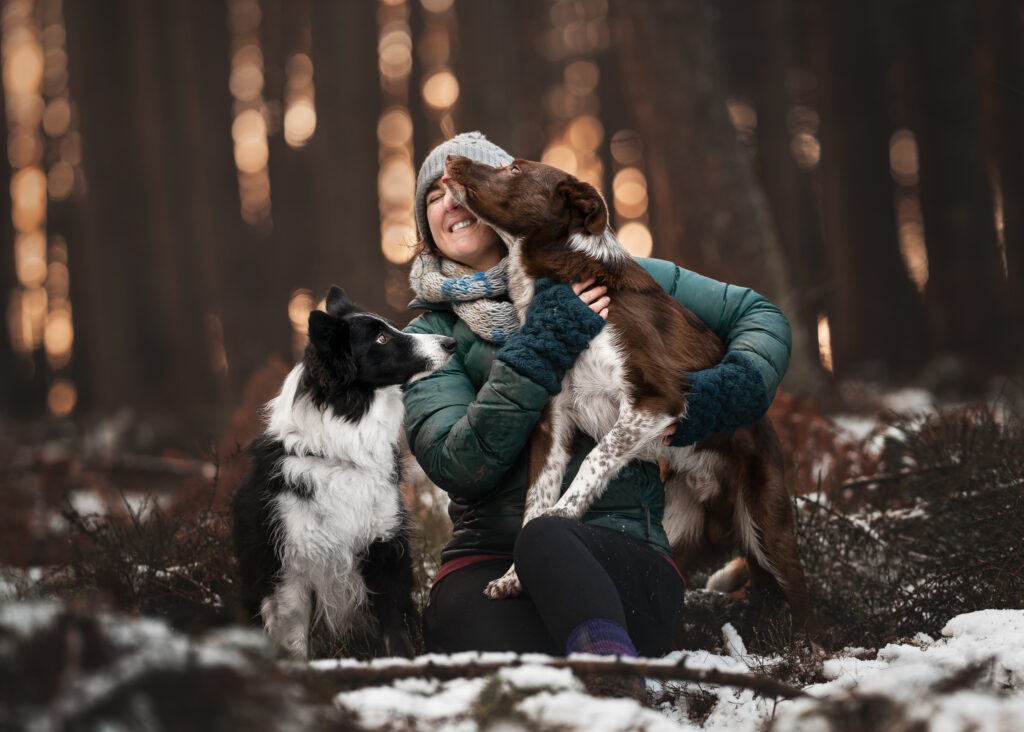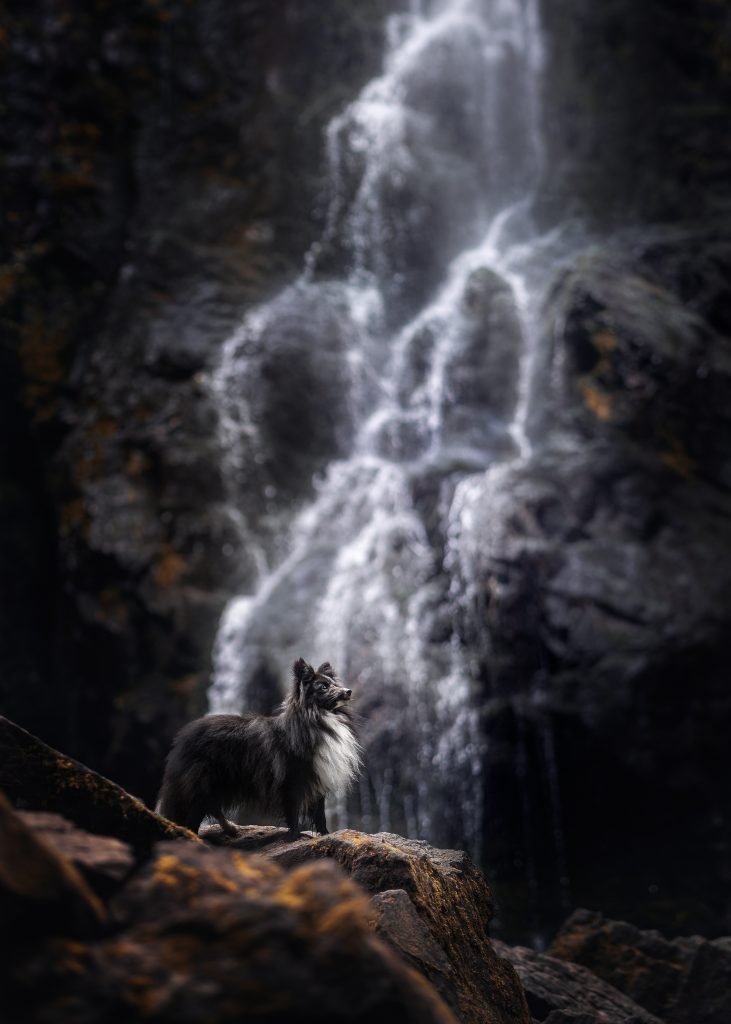 Send through your inquiry below, and I will give you a call.
Don't worry! I'm just there to meet you, find out about your dog, and get to know what magic you want to create with your portrait session. This is where we'll talk prices and further experiences, like the in-home consultation and pre-session training time for your dog.
There is a €450 retainer to secure your date and begin the process, of which €300 can be used toward any product.
Ideally, I will come to your home to meet your dog, talk more about what photos you want to create, whether you want some show-stopping pieces for your walls, a Storybook album, or the flexibility of a folio box and prints.
I'll bring all my artwork and samples along so you can really see the quality, and decide what suits you best. This is all totally pressure-free – you only need to decide what you want to purchase once you've fallen in love with your photos.
At the session, we'll take our time. There's no rush, and from our consultations and conversations so far, I know exactly what kinds of photos you love.
At the same time, this is a relaxed experience for your dog. If they can't stay or do many behaviours, that's ok! I always work with the dog in front of my lens. If this means staying on leash, they stay on leash. 
Afterwards, we'll look through the photos so you can pick your favourites, and how you will be ordering them. Remember when we talked about wall art, albums and folio boxes? Now is when we decide which photos go where. 
If it's raining or impractical, we will schedule another time to meet up in person for this step!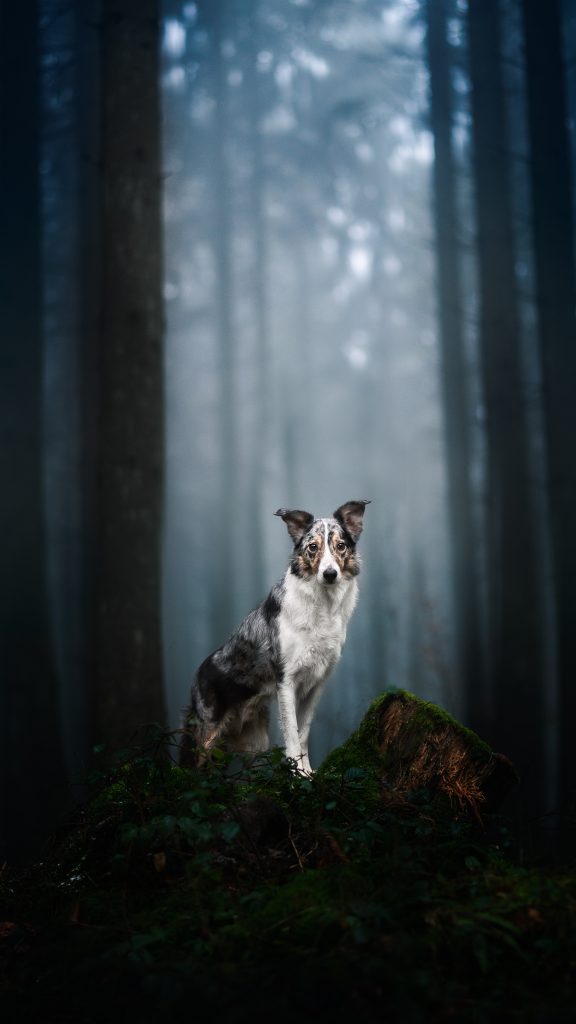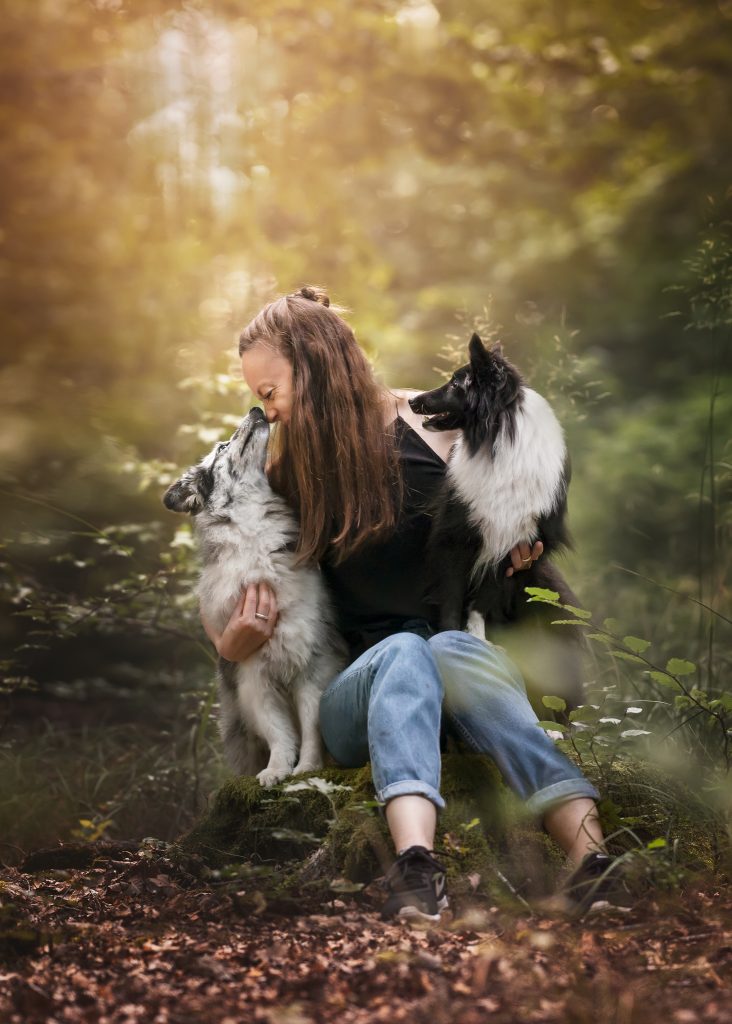 I then edit your photos, 
For some, they will need the Fine Art Edits – these are the ones that belong on the wall. The others will receive Standard Edits.
Before I send the files off to my incredible printing companies to be made into pieces for your wall, albums or prints, we have a reveal session of the final, fully finished images. I'll bring champagne and chocolate. 
With your sign-off, I submit the pieces to the printers. When they arrive, I deliver them to you and can even help you organise someone to install them on your walls!
These keepsakes will be investments that make you smile every time you see them… even after five, ten, fifteen years.
There is nothing more special than opening up your artwork for the first time and seeing your pet, surrounded by rich colours, in incredible detail, ready to be hung on the wall or shown to friends and family. 
I know, because I've felt it. Seeing my samples for the first time left me speechless. Having my dogs up on my wall is something I will cherish, long after they're gone (although I hope they're with me for a long, long time before then). It is something I will never tire of – seeing them there, a reminder of our connection, the memories we made, the bond we share. 
I work with some of the best print labs in the UK and Germany, who create artwork only for professional photographers. I have hand chosen the products to give you variety in your choices, but also in finding pieces which suit the style and aesthetic of these photographs.
 During your initial consult, we can discuss things like the frame colours, size, finish and so on. You will be able to handle each of the samples, to really get a feel for them. But in the meantime, please view the videos below to see some of the wall art options.
(Visited 2,425 times, 2 visits today)