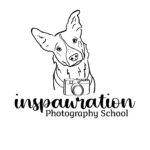 This "How To" was taken from the Lightroom course, so if you've already seen it there, then keep your eyes out for future tutorials on this subject (pun intended) or drop a question in the comments below, or in the member's Facebook group!
Eyes are the window to the soul – and this is especially true with our pet photography. Spending a little bit of time working on the eyes of the pet in your image will take them from dull, to bright and vibrant!  But be careful! Everything in moderation! Most people when they first begin to edit pet photos, go a bit overboard with eyes. They make them too bright, too saturated, catchlights unnaturally light, or eyes too sharp.
The steps I usually take with eyes include:
Using radial filters raising whites on the whole face (maybe twice). 
Adding a radial filter raising clarity over the whole eye. Also possibly raising whites a bit.
Working on the catchlights – drawing a radial filter over the catchlights, increasing whites, increasing highlights, MAYBE increasing exposure or shadows. Aiming for naturally bright, not glowing or overdone. I also usually desaturate the catchlights. I try and aim for both eyes to be equally bright and the same colour.
 You can use radial filters OR the adjustment brush to help with the colour of the eyes. In the video you'll see me add some blue to the ring around Journey's pupil, remove some magenta from Loki's eye to shift it a little from orange to yellow-gold, and add a lot of yellow and raise exposure on Boom's eye to bring them to a rich chocolate colour.
You CAN add some sharpening if needed, but don't go overboard.
I usually try and keep the eyes more or less even in terms of light, unless one side of the face is obviously darker than the other due to the lighting conditions, in which case one eye should naturally be darker than the other, or else it will look unnatural. 
(Visited 11 times, 1 visits today)